WE INVITE YOU TO JOIN THE WEBINAR ON: SMART BIG ENGINEERING DATA
MANAGING YOUR HIGH-VOLUME ENGINEERING DATA WITH THE UNPARALLEL PERFORMANCE OF DISTRIBUTED COMPUTING DATA SCIENCE PLATFORM.
TO ENROLL THIS WEBINAR,
CLICK HERE
Unlocking the Future of Electric Vehicle Testing:
A Comprehensive Webinar
Are you passionate about Electric Vehicles (EVs) and intrigued by the intricate world of testing and validation? 
Join our upcoming webinar where industry experts and thought leaders come together to share their insights and knowledge about the cutting-edge realm of EV testing. This is your chance to gain a deeper understanding of the challenges, strategies, and innovations driving the EV testing landscape.
Key topics and takeaways:
Standardization efforts, government policies & regulatory framework in India
Testing and Accreditation/Approvals, also called as Homologation of EVs in India; Component approval, system approvals, whole vehicle type approval
Charging types, charger testing, and certification
Battery safety regulation; Battery Performance and safety testing
Market overview of electric vehicle test equipment market: Key Market Trends, Growth Factors, and Opportunities
EV battery testing technology, challenges, and solutions
Upcoming trends of EV test equipment market
New test methodologies are needed for effective, efficient, and accurate methods of testing EV systems
New and advanced battery testing systems/platforms/software
Testing vehicles according to Indian emission norms, the European Emission Standards (EEC), and the US Environmental Protection Agency (EPA) emission regulations
Challenges & Solutions in maintaining a balance between high cost and performance of the test
Registration Details:
Don't miss out on this golden opportunity to immerse yourself in the realm of EV testing. Secure your spot today by completing the registration form below. Limited slots available, so act fast!
Please fill in the information below.​
Date: 25 Aug 2023
Time: 3-5 pm
Duration: 2hrs
Platform: Online
Free Registration
Presenters for the online seminar:
Shrikant Gundu – Assistant Manager, Innovation Team, iASYS Technologies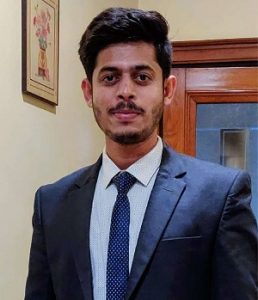 Rutuj Undale – Research and
Development Engineer, Innovation Team,
iASYS Technologies