Transient Engine Test Bench
Transient solutions are widely used by OEM and small-scale industries to test and validate the performance of entire engines or the sub-components of engines for R&D or certification task.
This transient system provides customers to simulate the real load conditions on different UUT's allowing them to verify the performance of each component ahead of time. It supports durability test cycles which helps customers to perform failure analysis. The automation and control along with software is highly accurate and capable of performing in any extreme conditions while maintaining high operational safety. Furthermore, this system is fully automated, allowing customers to operate efficiently on the test bench.
iASYS Transient series AC Dynamometers are designed exclusively for engine testing. It is in close cooperation with highly precise speed & torque measuring device, with the ability to carry out extraordinary dynamic test cycles. The interfacing automation solutions with transient cycles are also available in the transient solutions.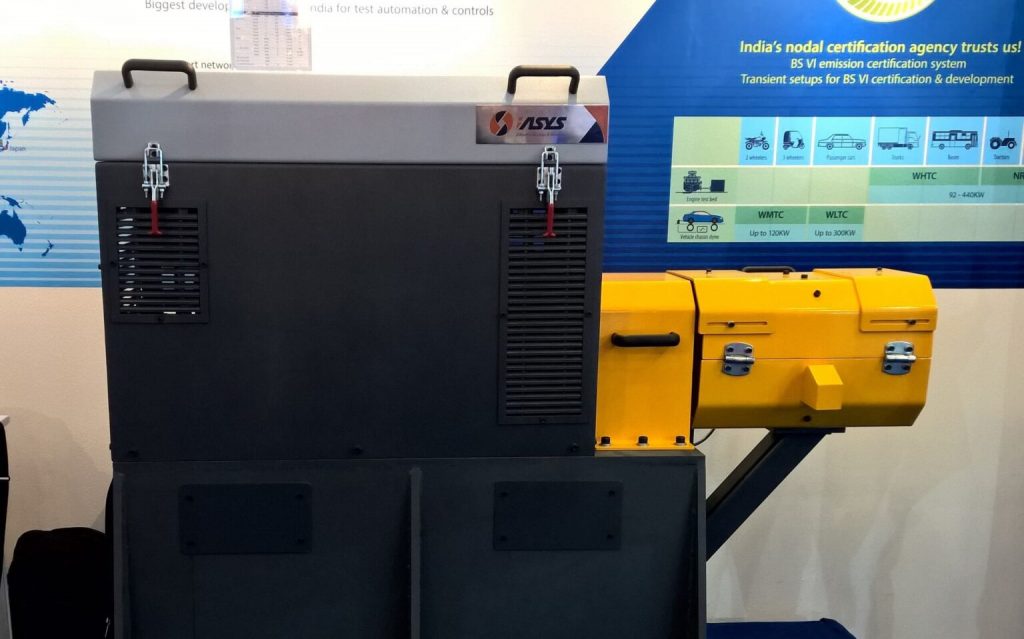 Delivered wide power range of dynos(10 kW to 440 kW)(*Other power rating available)
Motor AC Asynchronous motor
Highly Accurate
Response Time
Low Inertia
Regenerative AC Drive
Very low maintenance less running cost
Full Vehicle simulation Capability 
Orbit-E (Automation System for Engine Testing)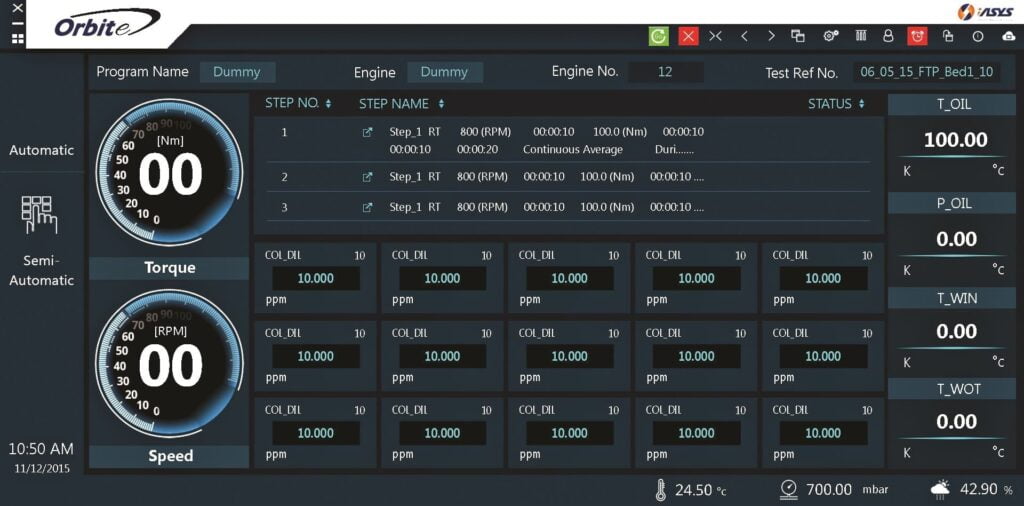 Orbit-E is a software/platform that assists OEMs test their engines performance, durability, emissions, and other parameters.
Orbit-E Automation software can test anything from two-wheeler engines to heavy-duty engines. All types of testing application are possible through our automation system.
This system can perform all the European and Indian Legislative cycles up to EURO – VI [R49, R96] and BS – VI [AIS137 P4, AIS137 P7]. Configurable number of channels for both temperature and pressure will be provided in the transient system which helps users to monitor multiple parameters.
It includes ETC, NRTC, WNTE, WHTC, WHSC, EPA US Smoke test, RMC, and other test cycles.
The complete transient cycle execution support (FTP, cycle generation, cycle execution, data logging, regression analysis, report generation) can be provided.
Proven systems running in the field of R & D, Production & Quality applications.
High Speed Data Logging
The Transient system is capable of high-speed data acquisition from 1 HZ to 1 KHZ data logging frequency. This high-speed data logging will help the customers to analyze the transient behaviors effects clearly on multiple data.

Integrated Approach
The Transient system is having multiple drivers to integrate with all kinds of emission analyzer, conditioning devices, and Measurement devices. This helps customer to use multiple products individuals for test cell or in a sharing mode. This helps customers to build a cost-efficient approach.
Report
The Transient system is capable to generate report for all the Legislation cycles based on European standards or Indian standards. The reports can be configured as per customer requirement.

Test cell Mechanics
Expertise in the field of test cell mechanics to provide the customers comfortable and flexible test cell architecture.
Safety
The Transient and Automation system is provided with multiple safety precautions to protect the UUT components as well as the test cell components.

Scalable Platform
Our system is a robust, reliable, and scalable system that provides the user with exceptional usability and adaptability.
Solution Documents
Case Study
Product Leaflet
Blog
Solution Documents
A gear shift robot for a powertrain dyno is created using an understanding of human driving behavior. Robots can schedule data on vehicle characteristics and speed based on their operational cycles.
Read More »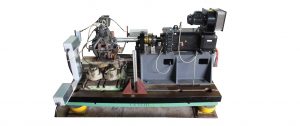 Transient Engine Testing (TREM 4), First time in India by an Indian Company.
Read More »
Transient Engine Testing (TREM 4), First time in India by an Indian Company.
Read More »
Case Study
Product Leaflet
Blog