Brix Lab - Facility management
Exploit IoT and create more value of your existing facility centre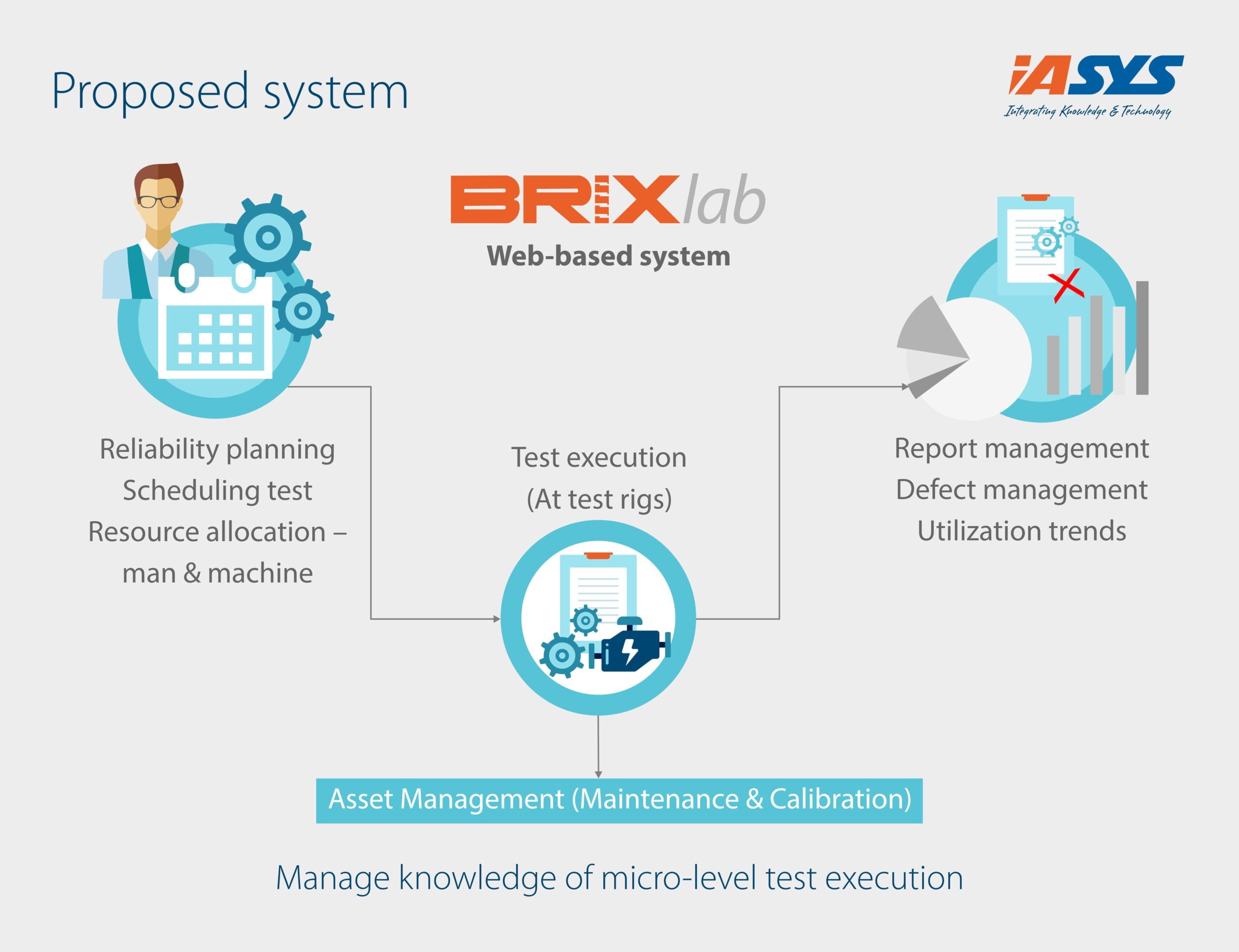 Test request module can be used for test request creation for UUT on facility. Facility & respective relations can be managed into library, so facility capabilities can be maintained. While creating test request it allows to show respective facility based on the capabilities.
Scheduler can be used for planning & scheduling of the facility, resources where user will get complete idea about facility usage & based on it, he can allocate respective facility.
Report management is used for report preparation (Technical & general) against test request.
Download report into standard format
Provision is given for following report:

Test/Technical Report
Defect Report
General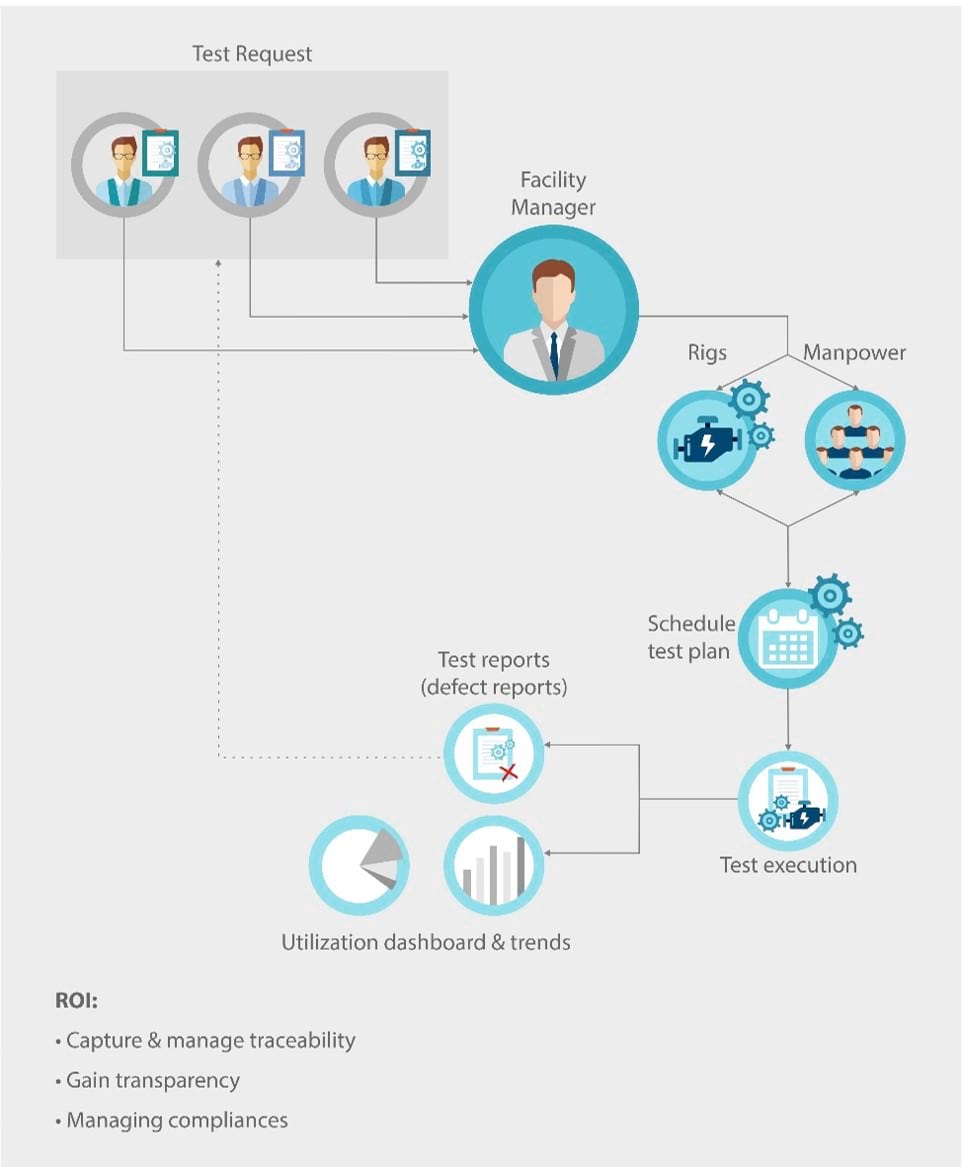 Maintenance & Instrumentation
Asset Management is used to manage equipment & its details. User can manage its maintenance, calibration & breakdown.
Asset library based on facility etc.
Maintenance, Calibration & breakdown details against equipment.
Provision for multiple attachment against maintenance, calibration & breakdown.
Maintenance, Calibration integration with scheduler.
Issue management module is used to report issue regarding assets – equipment, software or utilities present at test beds within test lab. Automatic mail notification can be triggered to individual or team of maintenance, instrumentation, suppliers and/or vendors.
Have a central view of utilization of testing facility. You have the option to observe utilization for single test cell or complete test lab. Availability of the facility & efficiency of running can be graphically presented as a pie chart, with options like running, idle, breakdown, maintenance or cleaning.

Issues observed related to facility can be assigned to the maintenance team.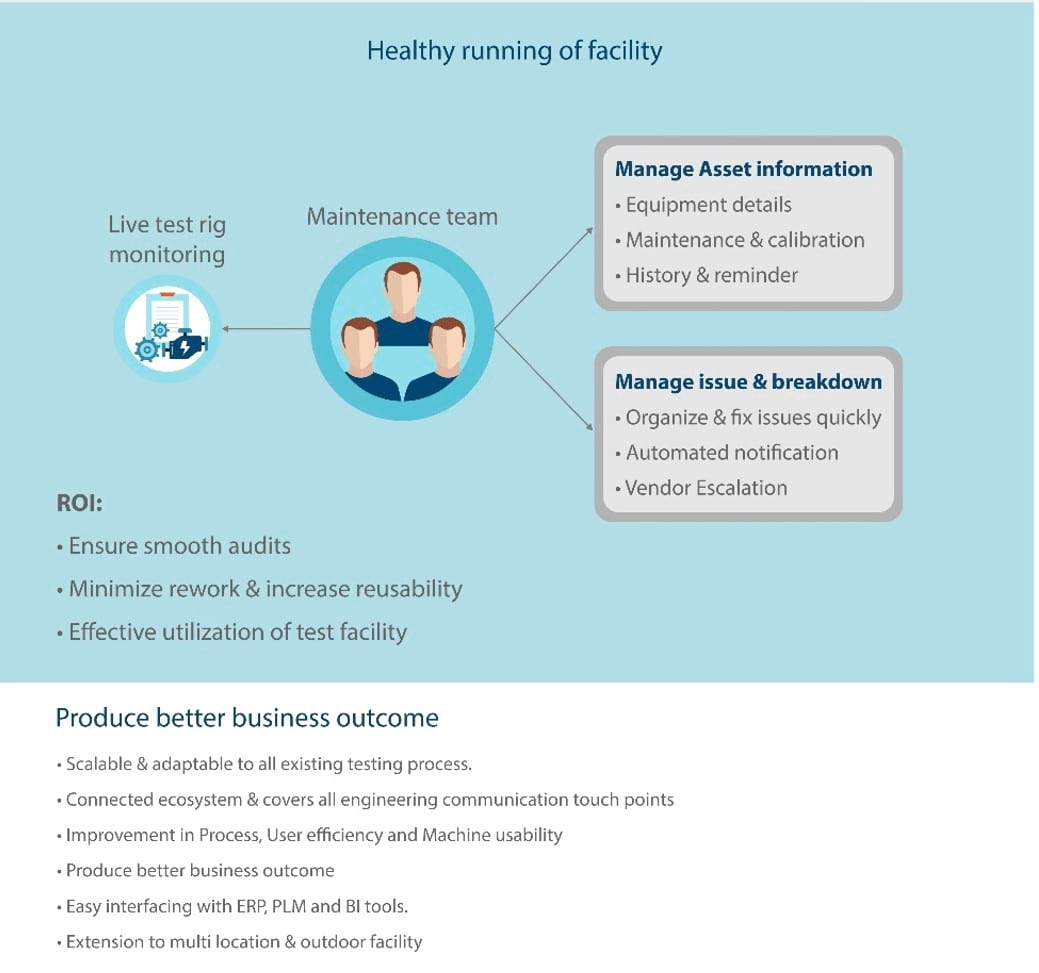 Videos
Case Studies
Solution Documents
Videos
Transition into Industry 4.0 for R&D
In an exponentially changing world, make your test lab SMART – one in which Physical assets can be integrated with your Validation process, giving you an edge to achieve Industry 4.0 for R&D. Presenting, BRIX lab #iASYSinnovates
Case Studies
Solution Documents