Vehicle Chassis Test Bench Setup
The chassis dynamometer consists of a high dynamic AC dynamometer with a real time control system provides precise road load simulation control. The motor is trunnion mounted and the torque can be measured through load cell/ torque flange.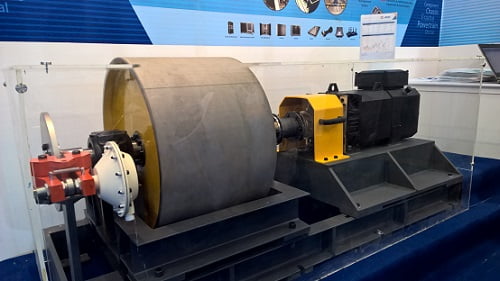 Orbit-X vehicle testing is Emission host software on Chassis Dynamometer. It performs the integrated operation and control of the multiple devices like Driver's aid, Emission System, CVS, DLS, Chassis Dynamometer, Opacimeter etc.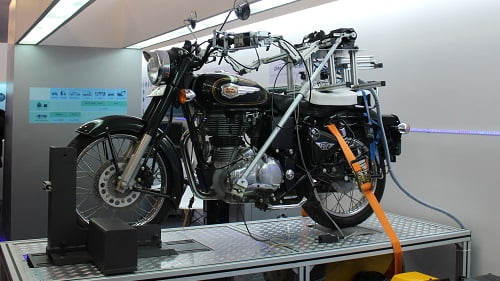 Orbit-X can be used for Emission preparation, WLTC cycle preparation, Emission pre-test, Test preparation, Emission test execution and report generation.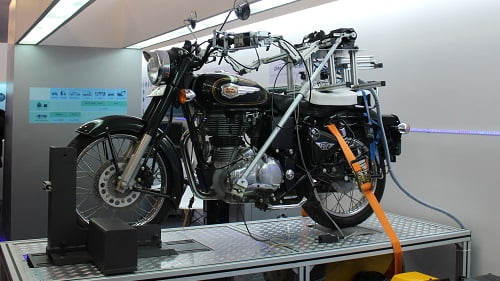 Orbit-X Vehicle testing (Emission host)
Host for running all regulatory compliant test cycles, including WLTC & WMTC
Europe: ECE R40 / R47 (motorcycles), ECE R15 / 04 / R83 (15/05), NEDC, EUDC, Artemis
US: EPA / Fed. Reg. Subpart F (motorcycles), FTP75 :FTP72 : US 505 : US06 : SC03 :SFTP (light duty vehicles), NYCC, HWFET, LA 4
India: IDC 2000: BS III, IV, VI | Japan: 10 / 11 / 10-15 Mode JC08
Easy interface with all standard Emission & CVS equipment
Orbit-V (Real Time) is a vehicle testing software used to test the performance of vehicle in simulated condition from chassis dynamometer. In either way it controls a rolling chassis dynamometer for vehicle test by an operator. It is easily compatible with Orbit-X vehicle testing.
It is driving assistance application where user can create the cycle patterns (time based or speed based). It is compatible with WLTC & WMTC
Solution Documents
Product Leaflet
Blog
Solution Documents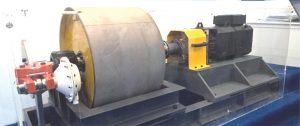 A chassis dynamometer is also known as a rolling road, is a mechanical device that simulates various road conditions using one or more fixed roller assemblies in a controlled environment. It is used for a range of vehicle testing and development tasks.
Read More »
Product Leaflet
Blog