Advanced Engineering for EV/HEV
ICE/HEV Powertrain Test Configuration
iASYS CVT Rig can be used in investigation of transmission behavior of the gear box in static or dynamic mode. Gear box efficiency is improved by its optimization through CVT Rig. Automatic durability runs, Endurance tests and unattended durability tests can be performed using CVT rig. Other objectives like Transmission hysteresis between acceleration and deceleration, checking slip torque of clutch can also be performed with ease.
No need to shift gears.
Continuous transmission of torque.
Control of engine speed independently of vehicle speed.
Ability to operate engine at peak power over wider range of vehicle speeds.
Ability to operate at most fuel efficient point for required output power.
FHP Tests is used to determine the forces involved in rubbing friction between the moving parts during combustion cycles of engine.
Friction test benches by iASYS are extremely rigid and prevents cross influences on the torque measurement. This ensures high level of accuracy.
Optimized for high precision torque measurement
Efficient & reliable : low maintenance deliverables
Applications customizable as per customer
Interfaced to user friendly Data Acquisition & Control Software ( Orbit-e )
Better defined boundary condition offers higher repeatability with reduced test run times
Solution Documents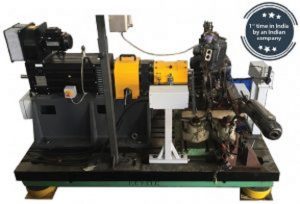 Delivered complex and specialized engineering projects which are unique in nature, design, and build for very specific applications.
Read More »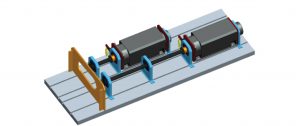 CVT Test Rig is use for the performance evaluation and development of CVT components as well as optimizing the centrifugal mass for developing drivability functions ns.
Read More »
Regenerative type transmission test rig is to validate the performance and durability of transmission of the vehicle.
Read More »