Brix Lite - Test Data Management
Logical Architecture (for in-premises server)
Test data management solution for heterogeneous environment which handles any manufacturers' test rig, automation & controllers and supports almost all file format (CSV, XLS, ATFX, MDF, Manual entry).
BRIX lite is a web-based test data management tool, organizing test data along with know-how information.
It is not a data analytics tool. It lays foundation for efficient data analytics / business intelligence.
BRIX lite enhances daily activities of engineers, where through a data browser they can search, observe and compare test data.
Your engineer can create reports instantaneously by defining report templates inside BRIX.
Overall time in completion of testing process is reduced
Over the time when data is accumulated, searching an old test data, with context information will be instantaneous.
Sharing of data within department will be at ease.
Back up of test data is easier now. Earlier, test data files were maintained by engineer on their individual PCs. This caused either loss of data at times or duplication.
Test beds can be utilized more for test execution. All the post execution data preparation & data management work is handled in BRIX lite.
Analysis tools present with different test data utilizing teams, can be effectively used, as the data is standardized and organized here. BRIX lite provide easy interface to standard analysis & BI tools.
Case Studies
Solution Documents
Product Leaflet
Blog
Case Studies

iASYS streamlined planning and scheduling process successfully reduced the time and effort required for preparing and scheduling plans in the automotive industry and offered a uniquely designed workflow engine where end users can define processes independently
Read More »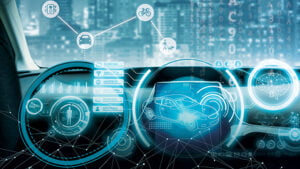 A collaborative platform is required where all cross functional team can collaborate seamlessly in Realtime along with all available physical test resources.
Read More »
Solution Documents
Product Leaflet
Blog