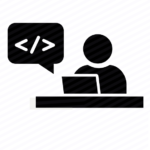 iASYS
Purpose – Right People Doing the Right Thing Right!
This position will be responsible for the technical architecture and platform capabilities for our engineered product and will drive standardization and best practice by mapping customer processes on our product. The Solution Architect will advise on configurations and development standards. This role will be required to maintain a close partnership and collaboration with other business stakeholders example software engineering group, functional group and domain-specific subject matter experts.
Key Responsibilities of this role-
Collaborative
Participate in deep technical architectural discussions and design exercises to optimize the product along with the Subject Matter expert and Technology Evaluator
Responsible for the development of new testing solutions or Improvement of the existing solution by leveraging the existing competency base or by adding new competencies
Establish technical credibility in the sales cycle and collaborate with the Project and Delivery team to integrate features seamlessly in the product
Liaison with marketing for need identification for new product ideas or validating new technology in the market.
Leverage functional design teams for detailed engineering, Responsible for designing domain-specific measurement equipment by using knowledge of instrumentation and control design.
Ability to work collaboratively with Engineering and Applications on standard and special system builds
Work in conjunction with the functional expert to identify areas where implementation may require more solutions to be successful
Interact with Functional engineering team (Mechanical, electrical, controls, and automation teams) to explain up to logical design flow.
Solutioning
Responsible for complete product life cycle and training including documentation to the System engineer and System support engineer
Responsible for complete understanding of new product requirement, conceptualizing the solution, prepare validation plan and validate the final product.
Examine existing systems and programs to identify areas for improvement and integration
Responsible for releasing all architectural documents including functional and logical design documents, control logic, functional requirement, solution architecture diagram, simulation, automation, and control philosophy
Identify potential issues between systems and client specifications and propose new solutions to work around these limitations
Responsible for User interface requirements for our Automation software platform
Ability to build, test, troubleshoot and operate a variety of complex mechanical/electrical components, instruments and associated systems
Ability to read and understand all technical documentation and prints/specifications and use sophisticated measuring instruments.
Ability to create and manufacture solutions and details to compliment the intended function of the equipment being assembled.
Responsible for validating the solution, system concept, architecture, and design.
Analyze and manage complexity and risk while providing optimum and effective solutions
Develop test plans
Skills and Qualifications
Bachelor of Engineering – Instrumentation and Control
knowledge of simulation software (Matlab /Simulink)
Certification in Industrial and Product Design will be good to have but not mandatory
Minimum of 4 years of experience as a system engineer or an instrumentation engineer
Good understanding of System development methodology
Previous work experience in the machine building space
Ability to write all PLC logics (Ladder Diagram)
Desire to grow professionally with ongoing education
Commercial awareness
Behavioral Competencies
Ability to conceptualize
Self-motivated – qualified candidate will possess a high level of personal initiative and be able to work unsupervised and raise concerns as they arise
Willingness to accept a challenge and inclined to take initiative
Logical reasoning and solutioning