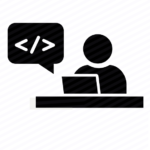 iASYS
Grade Level-:MT
Designation-: Management Trainee /Engineer
Experience-: 00 Years To 01 Year
Education-: B.E.-CS,/IT/Elect/Electronics and MBA-Operations (Mandatory).
Role Brief-:
The Product coordinator is responsible for smooth execution of the Products for assigned customers. The Product coordinator shall have critical responsibility in building high-performing, scalable, enterprise-grade applications. As a part of a Product development team which works on mission-critical applications the incumbent shall devise the Product execution plan as per timelines and quality standard specified. The Product coordinator shall be the single point of contact (SPOC) for the customer on all Product related issues.
Responsibility-:
1. Product Execution-:
a) Ensure timely execution of assigned Products as per the timelines agreed with the customers.
b) Coordinate with all major stakeholders to ensure smooth Product execution.
c) Maintain and monitor Product plans and schedule. Experience of any Product management tool will be an advantage e.g., MS-Product, Product Libre, JIRA, Share Point, Open Product.
d) Assess Product risks, issues and provide solutions where applicable.
e) Create design documents like UML diagram, flowcharts, sequence diagrams and maintain change history of documentation.
f) Requirement gathering & analysis of the Product with all major stakeholders.
g) Be assertive on the Product timelines and other elements during the Kick-off Meeting (KOM) to ensure a feasible and effective execution plan.
2. Customer Relationship Management-:
a) Maintain continuous proactive communication with all customers.
b) Proactively understand the customer requirements and offer the solution during Product execution.
c) Keep the key customers informed about the Product development to avoid any last-minute hassles.
d) Establish and maintain high confidence of customers in iASYS brand by exhibiting professional and expert Product management competence.
e) Regular customer follow-up & organizing meetings in all required situations. Documenting MOM follow up on important actions and decisions from meetings.
f) Prepare all necessary presentation materials for Product update meetings and communication.
3. Product Quality-:
a) Participate in product Process improvement.
b) Ensure that the development team understands the customer specifications accurately.
c) Collaborate with the development and technology group to ensure high quality of the Products.
d) Suggest product quality improvement measures basis on-site experience.
Competency Prerequisite -:
1. Process Orientation-: Adherence to standard SOPs and company compliances.
2. Documentation-: Should understand the Product document, Legal and commercial Documentation, ability to review the RFQ documents.
3. Analytical ability-: To gauge the Product dynamics and plan accordingly.
4. Customer relationship management-: Maintain excellent relationship with all key customers.
5. People management -: Motivate and manage the development and execution team.
6. Result orientation -: Strive to achieve the Product millstones within timelines.
7. Time management and Multitasking-Ability to manage multiple Products simultaneously.
8. Technical -: Knowledge and ability on software application management