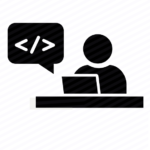 iASYS
Grade Level-: Intern
Designation-: HR Intern
Experience-: 00 Years To 06 months
Education-: B.B.A / M.B.A in HR
Responsibilities-:
• Update our internal databases with new employee information, including contact details and
employment forms.
• Screen resumes and application forms.
• Schedule and confirm interviews with candidates.
• Post, update and remove job ads from job boards, careers pages and social networks.
• Prepare HR-related reports as needed.
• Participate in organizing company events and careers days.
Requirements and skills-:
• Familiarity with HRMS, resume databases.
• Experience with MS Office.
• Good understanding of full-cycle recruiting.
• Basic knowledge of labor legislation.
• Organizational skills