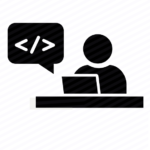 iASYS
Designation-: Project Coordinator
Experience-: 2 to 4 years
Education-: B.E.- Mech/Elect/Electronics
Responsibilities-:
Define project Phases, Scope & Business Objective. Appoint Project team.
Create project organization chart, WBS & Project Management plan.
Monitor, Control & Report Overall projects dashboard & status to leadership.
Review on time Project closure & User acceptance against Scope of supply.
Monitor & maintain process adherence through Change request, Project Risk & Issue logs.
Lead Internal & External (Customer) Project coordination meeting.
Ensure Project deliverables: Cost – Within budget, Time – On time delivery, Quality – First time right.
Prepare Technical documents in new project.
Establish confidence of customers in Iasys brand by exhibiting professional and expert PMP.