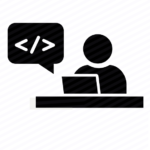 iASYS
Job brief
The Graduate Engineer shall be primarily involved in all assigned learning interventions. GET shall perform all the learning related tasks to gain maximum insight of Iasys product and applications. GET after completion of initial training has a supporting role to perform under the guidance of superiors assigned.
The GET is expected take initiative and come up with original ideas related to work and workplace. A successful Graduate Engineer Trainee have a growth mindset and a commitment to lifelong learning.
Grade Level : M-3
Designation : Graduate Engineer Trainee.
Experience : 0 Years to 01 Years.
Education : Bsc,MSC-CS, BCA, MCA full Timefrom reputed institute.
Responsibilities
Design and develop high-volume, low-latency applications for automobile automation systems, delivering high-availability and performance.
Contribute to all phases of the development lifecycle.
Development of REST APIs.
Adaption of product development process like Scrum, Agile, Documentation.
Potential to work as an independent team member, capable of applying judgment to plan and execute your tasks.
Write well designed, testable, efficient code.
Competency Prerequisite
Profound insight of Java and JEE internals (Class loading, Memory Management, Transaction management etc.)
Excellent knowledge of Relational Databases, SQL and ORM technologies.
Candidate should be good in verbal and written communication.
Positive attitude and high Energy Level are required.