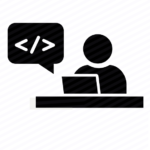 iASYS
Qualification : B.E. Mechatronics or B. Tech Mechatronics Full Time from reputed University.
Experience : 0 Years to 01 Years.
Skill Set :
Positive Attitude and high energy Level.
Strong verbal and written communication skills.
Learning attitude is must for this role.
Basic knowledge in Engines & vehicle architecture.
Good at engineering basics& Should know the manufacturing process very well.
Knowledge on handling multidisciplinary domains (like development of special purpose machines).
Analytical skills & troubleshooting.
Knowledge of Solidworks & MATLAB is preferrable.
Responsibilities :
A-Solution Architect :
Conceptualization and design of Mechatronics systems/products as per the requirements.
optimization of product performance by automating the validation process of control system and data analysis.
Plan and implement the complete development life cycle management for new controls.
Develop the validation and new test procedures for mechatronics product.
Maintain effective communication and coordination with all stakeholders loke projects, system engineering, Design and after sales team.
Study and understand the emission legislation and convert it into functional requirements for development team.
Analysis of impact of regulation /amendment changes on Software and Hardware product and provide inputs to development team. Also responsible for validation of the same.
Conceptualize and architect the new product.
Extensively validate PVM tool and provides usability feedback to development team.
B-System Engineering :
The candidate will be individual/part of team which will work on Mechatronics projects, which involves.
Requirement study of the project and offer technical expertise in system/product
Design adaptation of complete system as per the project requirement.
Prepare functional specifications for development teams.
Prototype building/assembly.
Validation trials of new system or product.
Technical Documentation-Prepare and maintain necessary technical documents guide the projects team on the same.
Impart system training to internal and external stakeholders like design team, projects team, installation team and customers.
Visit to customer site at various phases of project to address critical technical issues.