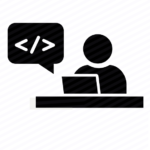 iASYS
Job brief
We are looking for a full stack Developer with experience in building high-performing, scalable, enterprise-grade applications.
You will be part of a product development team that works on mission-critical applications. Strong knowledge on Java/J2EE, RESTful Webservices, Jquery, Javascript ,HTML, CSS is required.
Experience : 3 to 6 Years
Designation : Sr. Software Engineer
Responsibilities
Develop high-volume, low-latency applications for mission-critical systems, delivering high-availability and performance.
Creation of design documents like UML class diagram, flowcharts, state machine diagram sequence diagrams and maintaining change history of documentation.
Doing timely code review and suggesting standard practices in team.
Training to juniors on new techniques.
Contribute in all phases of the development lifecycle.
Write well designed, testable, efficient code by following standard coding practices.
Need to work on Unit testing and api documentation of application.
Following code version maintenance practices using SVN tool.
Provide change history and testing scope to build team.
Need to follow product development deadlines with quality output.
Requirements
BE/B-TECH/ME/M-TECH/BSC/MSC/MCA degree in Computer Science, Engineering or a related subject.
Proven hands-on Software Development experience using core java concepts.
Proven working experience in Java development, Jquery, Javascript ,HTML, CSS.
Experience of UI development with any of the GUI development framework like angular JS.
Experience with test-driven development
Proven working experience on java collection, exception handling and threading concepts.
Hands on experience in designing and developing applications using Java EE platforms.
Object oriented analysis and design using common design patterns.
Profound insight of Java and JEE internals (Class loading, Memory Management, Transaction management etc.)