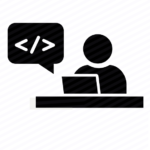 iASYS
Qualification:
The candidate should be BTech, BE(Electronics, E&TC, Instrumentation).
Additional Qualification:
Candidate shall hold a certification in embedded Systems.
Experience: 0 to 1 year.
Required skills:
1. Knowledge of programming languages C, C++ is a must.
2. Knowledge of Linux, a Real-time operating system.
3. Knowledge of socket programming.
4. Knowledge of IoT(internet of things).
5. Should be good in verbal and non-verbal communication.
6. Basic knowledge of electronics.