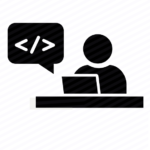 iASYS
Purpose – Right people doing the Right Thing Right!
We need a skilled Business Developer to acquire and manage new client relationships for us in the North, South & Central regions of India.
The primary objective of this role refers to the top-of-funnel activities conducted to identify, connect with, and ultimately qualify leads with particularly high buying potential. You will be the face of our organization and work towards creating high visibility of our brand in the region.
Key Responsibilities areas
Conducting prospect research -Generate leads and cold calling prospective customer
Gauging competitive positioning – Develop opportunities in target markets with the support of marketing
Networking – Nurturing and developing relationships with potential customer accounts
Forming strategic partnerships by attending face to face meetings with potential clients
Other Aspects of the role:
This being a sales role, you will be subject to sales and KPI targets; this is a crucial part of the role.
You will be expected to travel within the region exploring prospects and networking
Partner with sales teams to create contract-winning proposals for current and prospective clients and drive the deal to closure.
Good understanding of the industry with the ability to become a subject matter expert on the job
Ability to innovate ways to generate leads and connect with key people within the customer organization
Attend industry/ domain-specific events and exhibitions to create awareness of what we do and how we do it
Experience Required
Location
North, South & Central regions of India
Skills and Qualifications
Bachelor's degree or equivalent work experience in a related field
An engineering background would be good to have but not mandatory for this position
Previous experience in a Business Development roles
Good Network in the Automotive domain
Desire to grow professionally
Proven ability to hit targets
Behavioral Competencies
Excellent presentation skills, effective communication, and decision-making skills
Adaptability – Flexible to work under various situations
Convincing capability and Relationship building